Lactobacillus acidophilus DDS-1: A Super Strain Probiotic?

Lactobacillus acidophilus DDS-1 (L. acidophilus DDS-1) is a strain discovered in the late 1950's by Dr. Khem Shahani at the University of Nebraska. Dr. Shahani founded the probiotics manufacturing company Nebraska Cultures in 1981 and the DDS-1 (Department of Dairy Science strain #1) line is still sold by his company.
According to the Nebraska Cultures website, the DDS-1strain is currently distributed worldwide, but only Nebraska Cultures produces L. acidophilus strain DDS-1 with Dr. Shahani's manufacturing and stablizing techniques and quality-control standards.
However, Dr. S.K. Dash started UAS Labs back in 1979 and UAS Laboratories, Inc. (United Agricultural Service Laboratories) trademarked the strain, so now there are 2 producers of the L. acidophilus DDS-1 strain. Several manufacturers include the DDS-1 strain in their multiple-species probiotics products, including UAS and Nebraska Cultures. Apparently the strain is the same, but the way it is prepared for use is different.
Based on the ingredients, the main difference appears to be that the Shahani product has the supernatant in with the microbe, while the UAS has less ingredients which may make it more suitable for persons with dietary restrictions.

Where Can You Find Lactobacillus acidophilus DDS-1?
L. acidophilus DDS-1 has an impressive resume' and you can find it in numerous products such as:
I would not take DDS-1 as the only probiotic I ever take, however, because I firmly believe, and this belief is supported by research, that it takes a village of various beneficial microbes to keep us healthy.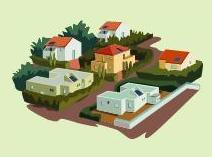 So I would use DDS-1by itself as intensive support short-term, or use it as part of a probiotics-support plan, including:
If you need help deciding if Lactobacillus acidophilus DDS-1 is right for you, consider nutritional consultations.

Click here for information about the general Lactobacillus acidophilus species.
This link will take you to the Lactobacillus page.

---
Please, provide a link to this website or share the pages. I provide original, informative content for my readers and you should do the same.

Thanks for visiting this site! If you've enjoyed reading this page or have found the information to be useful to you, please "like", tweet about it, or share it so others can benefit, too.
Sometimes Facebook takes a few seconds for Facebook commenting to load on mobile devices OR Facebook temporarily does not allow comments on a page. If this happens to you, I apologize in advance. Waiting a few seconds or commenting on other pages may work just fine. Thanks for your understanding!

Comment with Disqus (including as a guest), Twitter or Google accounts:

If you are one of my many readers without a Facebook account, you can still comment.

---
Disclaimer: The information contained in this site is educational in nature and is not intended as diagnosis, treatment, prescription or cure for any physical or mental disease, nor is it intended as a substitute for regular medical care. Consult with your doctor regarding any health or medical concerns you may have.