Subscribe to my monthly newsletter with news you can use to transform your health!


Get some help with weight loss and using cultured foods and drinks with my free report: "A Shocking Meal Plan for Weight Loss" when you sign up for my monthly newsletter, "Nutritionist Notes."
---
Looking for some quality professional supplements, including probiotics?
Check out
my dispensary
, as I will be doing reviews of some of these products in the future. Click on the Wellevate butterfly to learn more.
---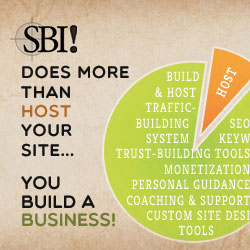 Some competitors of SBI are posting fake negative reviews of SBI. If you are considering creating your own website business, I highly recommend SBI!