Bifidobacterium infantis
35624 - Not Just for Babies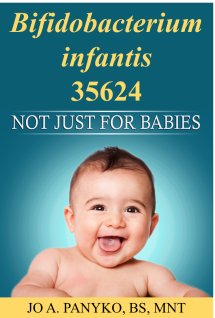 Bifidobacterium infantis 35624 is a probiotic bacterium marketed in the products Align in the US, and PrecisionBiotics Alflorex supplement in the UK. The name 35624 is a registered trademark of Alimentary Health Ltd., a company based in Ireland.
The conditions for which 35624 were studied, however, remained a mystery until now.
Infantis means "of infants". Based on the information in this ebook, "Bifidobacterium infantis 35624 - Not Just for Babies," you will see that this microbe has the attributes of a probiotic that is not just beneficial for infants, but that is also beneficial for a wide range of age groups. It is "Not Just for Babies."

Marketing materials for Align say that it is a daily probiotic supplement for "24/7 digestive support." Because Align is a supplement, not a drug, it can only be advertised for structure-function claims. That means that only its general effects on the structure or function of the body can be made. No disease claim can be made. As a result, 35624 is marketed to help with general digestive function, not a particular digestive condition such as constipation, diarrhea, reflux, IBS, etc.

Marketing material for Alflorex say that it survives the GI tract with its beneficial properties intact. What does the research show?

Are You Taking 35624? Should You Be?
The pages on Align and Alflorex show that some people have great success taking it while others do not. Although this is common with probiotic supplements due to the uniqueness of each individual's microbiome and lifestyle habits, what I believe is happening with Align and Alflorex is that it is being taken by consumers or recommended by unknowing practitioners for conditions that are not supported by research.

Bifidobacterium infantis 35624
- Not Just for Babies

You may be surprised to learn that the main effects of Bifidobacterium infantis 35624, based on the results from research studies, go beyond the general digestive support that is claimed for Align and may be more than what is perceived for Alflorex.

Find out what the research on 35624 really shows by purchasing "Bifidobacterium infantis 35624 - Not Just for Babies."
Note that this is a pdf ebook.
This book honors you as an individual. By knowing exactly what the research on conditions studied with B. infantis 35624 is, you can intelligently decide if it may work for you instead of being told by someone else that it will or will not. Improve your health based on knowledge, not based on random choices that waste money and precious time in enjoyment of life.

What Is Inside the Book?
Inside "Bifidobacterium infantis 35624 – Not Just for Babies," originally published in April, 2018, and updated in January, 2019, you will find an acknowledgment worth reading. You will also find:
An introduction to the book and what to expect from it
Relevant, very important and little-known strain information for B. infantis 35624
Probiotic applications overview of Bifidobacterium infantis 35624
Details of probiotic applications of Bifidobacterium infantis 35624, including the types of studies, the dosages, the studied population, and the results
Conclusions about what conditions may benefit from this probiotic
Complete references for over 55 studies that were the basis for the guide
You can use this guide to use Bifidobacterium infantis 35624 to your advantage to improve your health based on what the scientific research shows, not what some marketers want you to believe.

There is, admittedly, a lot of technical information in this ebook, but I also tried to add summaries to make it easier to understand. If you are not interested in the details of the cytokines and other biological information, feel free to skip those. The main point of this guide is for you to be able to use B. infantis 35624 for conditions in which it was successfully studied, or for similar conditions that might benefit from it, and not to randomly take it and hope for the best.
Purchase the book
and receive
free guides
to the pros and cons of Align and Alflorex as I see them.
Take control of your health.
Save time in waiting for health benefits that may or may not come.
Save money by spending it on a product with results you desire.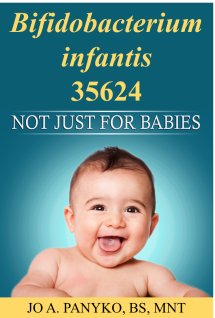 ---
Return to the Homepage.

---
I research studies and share my clinical experience to write this free site to help you find solutions to your problems. As part of that, I recommend products and services that I genuinely believe will be of help to you. If you click on a link to a product/service, I may receive a small commission to support my efforts if you buy something. The item does not cost you more.

Thanks for visiting this site! If you've enjoyed reading this page or have found the information to be useful to you, please "like", tweet about it, or share it so others can benefit, too. You can leave comments below via Facebook or Disqus.

Comment with Disqus (including as a guest), Twitter or Google accounts:

If you are one of my many readers without a Facebook account, you can still comment.

---
Disclaimer: Please note: By law, I cannot provide any personalized recommendations for your specific health concern on this site. The information contained in this site is educational in nature and is not intended as diagnosis, treatment, prescription or cure for any physical or mental disease, nor is it intended as a substitute for regular medical care. Consult with your doctor regarding any health or medical concerns you may have.