Sources of Probiotics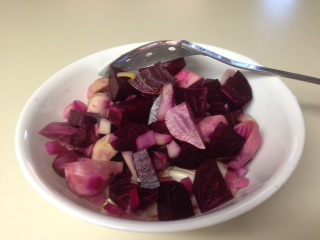 Sources of probiotics are more common than modern advertising would have you believe. Probiotics are consumed by people all over the world and have been for thousands of years. In fact, many of the microbes that have been isolated and specifically described as probiotics came from these sources. The most common source is traditional, cultural fermented foods, but in developed countries, they may be found in:
Are These Foods and Drinks Really Sources of Probiotics?

Now, the probiotic police may say that the fermented foods and drinks may only contain "live cultures" , not probiotics, because the numbers of probiotic microbes in them are not high enough to satisfy the World Health Organization's definition of probiotics. It is true that products that say "live cultures" on the label may or may not contain enough beneficial microorganisms to be statistically significant in scientific studies.It is also true that some of those live organisms may not be documented to have beneficial effects on health.

It is also true that sometimes saying "live cultures" is a marketing strategy to lure you into buying a product. So buyer-beware: you may not be getting a significant amount in your favorite products.
However, I believe that if you are consistently eating or drinking raw, fermented foodstuffs, especially if you make them yourself and incubate them with added probiotics, then you probably are consuming enough to be considered "adequate amounts". For extra insurance, I recommend the addition of a probiotic supplement. To get a free copy of my Quick Start Guide to Probiotics: 12 Tips for Success, sign up for my newsletter here.

Can I prove that all cultured or fermented foods or drinks qualify as sources of probiotics? No, I can't because I don't have the microscopes and laboratory DNA/RNA analysis equipment to identify each and every one. Also, cultures and ferments depend on the microbes present. However, do I believe that those properly prepared cultured/fermented food and beverages confer health benefits to you? You bet I do!
More about Sources of Probiotics

Knowing where to get probiotics is simple with a little know-how!

Go to Whole Foods, Raw Foods and Fermentation page to learn where to find probiotics in foods and drinks.
Go to Where to Buy Raw Sauerkraut and Cultured Vegetables page.

Go to the Probiotic Supplements page.
---
Return to Homepage.
I research studies and share my clinical experience to write this free site to help you find solutions to your problems. As part of that, I recommend products and services that I genuinely believe will be of help to you. If you click on a link to a product/service, I may receive a small commission if you buy something. The item does not cost you more.

Thanks for visiting this site! If you've enjoyed reading this page or have found the information to be useful to you, please "like", tweet about it, or share it so others can benefit, too. You can leave comments below via Facebook or Disqus.

Comment with Disqus (including as a guest), Twitter or Google accounts:

If you are one of my many readers without a Facebook account, you can still comment.

---
Disclaimer: Please note: By law, I cannot provide any personalized recommendations for your specific health concern on this site. The information contained in this site is educational in nature and is not intended as diagnosis, treatment, prescription or cure for any physical or mental disease, nor is it intended as a substitute for regular medical care. Consult with your doctor regarding any health or medical concerns you may have.