Lactobacillus plantarum 299v: Can This Probiotic Really Have So Many Benefits?
Lactobacillus plantarum 299v is a studied strain of L. plantarum probiotics that may be helpful for IBS (irritable bowel syndrome), IBD (inflammatory bowel disease), high cholesterol and cardiovascular disease in some people. It is also known as L. plantarum 299v, LP299v and Lp299v.

Lp299v was originally isolated from healthy human intestinal mucosa.

What Does Research Show About L. plantarum 299v?
There are many research studies using this strain of probiotics. I plan to publish moree information on the specifics of the probiotic L. plantarum 299v strain, including details of what studies have shown, in "The L. plantarum 299v Guide."

Where Can You Find Lactobacillus plantarum 299v?

Researchers say that Lp299v can be found in the intestines of some people. If you aren't one of the lucky ones, at the time of this writing, you can find it in these products (Always read product ingredient labels!):

Jarrow's Ideal Bowel Support formula with 10 billion CFU from
my dispensary where you can get a discount and access other quality products
.
You can also find it in the United States and in the United Kingdom or for all orders nearly worldwide from Vitacost
---
Nature Made Digestive Health Probiotic with 10 billion CFU in the
United States
and in the
United Kingdom
or for all orders nearly worldwide from
Vitacost.
---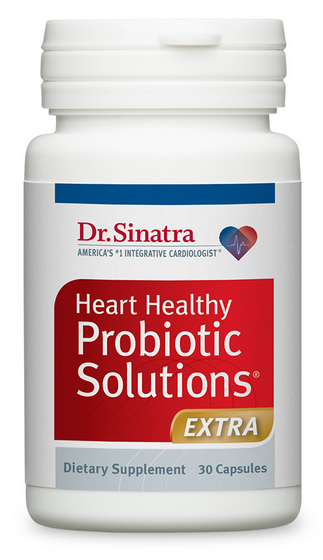 Dr. Sinatra Heart Healthy Probiotic Solutions Extra has 2 probiotics, including 299v, in a proprietary formula of 12 billion CFU. It also contains FOS. This supplement is available in the US and Canada and is manufactured by
Healthy Directions LLC.
---
---
Probiata Digestive Care (15 billion CFU) or Critical Care (50 billion CFU) which comes in vegetarian capsules and has minimal other ingredients. It is free of dairy, gluten, sugar, yeast, preservatives, artificial flavors and colors but may contain traces of soy.


or at Amazon.com

or at Amazon UK

or at Amazon.com

or at Amazon UK
---
Found outside the US in ProViva drinks, drinks similar to Goodbelly with oat flour and barley malt flour.

The ProViva website says that the ProViva Crush products contain less than 5 ppm gluten.



---
This probiotic is also found in practitioner-only supplements from companies such as Metagenics and others that I am able to order for my nutrition clients.

---
Return to Lactobacillus plantarum page.
Return to page on cultured foods and drinks.
---
I research studies and share my clinical experience to write this free site to help you find solutions to your problems. As part of that, I recommend products and services that I genuinely believe will be of help to you. If you click on a link to a product/service, I may receive a small commission if you buy something. The item does not cost you more.

Thanks for visiting this site! If you've enjoyed reading this page or have found the information to be useful to you, please "like", tweet about it, or share it so others can benefit, too. You can leave comments below via Facebook or Disqus.

Comment with Disqus (including as a guest), Twitter or Google accounts:

If you are one of my many readers without a Facebook account, you can still comment.

---
Disclaimer: Please note: By law, I cannot provide any personalized recommendations for your specific health concern on this site. The information contained in this site is educational in nature and is not intended as diagnosis, treatment, prescription or cure for any physical or mental disease, nor is it intended as a substitute for regular medical care. Consult with your doctor regarding any health or medical concerns you may have.