Mercola Complete Probiotics: A Probiotic Supplement with L. acidophilus DDS-1and L. brevis
| | |
| --- | --- |
| | Mercola Complete Probiotics is a probiotic supplement containing 10 strains of acid- and bile-resistant lactic acid bacteria, including L. acidophilus DDS-1 and L. brevis. It is one of the few probiotic supplements containing Lactobacillus brevis. Although Dr. Mercola devotes a page on his website about what probiotics can do, and in particular what DDS-1 can do, the product itself makes no marketing claims. |
What Probiotic Strains are in Mercola Complete Probiotics?

Each capsule contains a minimum of 35 billion CFU and a maximum of 45 billion CFU at time of manufacture of a freeze-dried proprietary blend of human-origin:


Lactobacillus acidophilus DDS-1 (from UAS Laboratories)
Lactobacillus plantarum – Mercola says this "Has been shown to be resistant to low pH conditions and able to survive bile concentrations in your intestines"
Lactobacillus casei – Mercola says this "Works with other helpful organisms, and helps to encourage the growth of other beneficial bacteria"
Lactobacillus salivarius
What are the Other Ingredients in Mercola Complete Probiotics? 

The other ingredients at the time of this writing are vegetable cellulose, microcrystalline cellulose, fructooligosaccharide (FOS) as 5% of the capsule ingredients and silicon dioxide. 
Please verify ingredients of any supplement prior to taking it.

What is the Recommended Dosage of Mercola Complete Probiotics?

The recommended serving size for adults is 2 capsules per day, preferably in the morning. Dr. Mercola says he takes it on an empty stomach 30 minutes before he eats. I have a different opinion about that because while capsules may move faster through an empty stomach, the morning pH of your stomach acid can be very low which can kill microbes if they stay in there too long or which can make you feel nauseous.

It also states that if you experience GI upset while traveling from different foods (or water), you can take additional servings (recommended 4-6 probiotic capsules) to help give your digestive system the additional support.

Who Manufactures Mercola Complete Probiotics?
Like many companies that sell probiotic supplements, Mercola does not manufacture this supplement in-house. Here are the clues to the manufacturer from the Mercola website:
"First to introduce Lactobacillus acidophilus DDS-1 commercially."
"First to introduce quality control standard CFU/gm, now used worldwide."
"First to introduce non-dairy and gluten-free probiotics."
"First to introduce nitrogen packaging to enhance stability."
"First to introduce acid- and bile-resistant probiotics."
"First to introduce the combination of probiotics with prebiotics."
"Numerous awards including the 2010 Frost & Sullivan Award for "Customer Value Enhancement of the Year" in the North American probiotics market."
The company that fits these clues is UAS Laboratories, makers of the UP4 line of probiotic supplements.

What are the Pros of Mercola Complete Probiotics? 

The pros of this probiotic supplement as I see them are:

Multi-species
Contains L. acidophilus DDS-1 and L. brevis which, if you desire the characteristics of these beneficial bacteria, are rarely found in other supplements together.

High probiotic count
Strains were demonstrated by the manufacturer to have very good to excellent acid and bile tolerance, meaning that they should arrive in your intestines alive.
Strains are fermented and freeze-dried at a GMP-certified facility
Contains NO dairy, soy, corn, wheat, gluten or GMO's
Glass container with nitrogen packaging to limit exposure to air and moisture
Shelf-stable. Refrigeration is recommended but not required. Stable for up to 2 years when stored in a cool, dry place ad guaranteed to have the 35 billion CFU per capsule at the time of expiration.
Mercola's commitment to quality ensures that their finished products adhere to USP30 (United States Pharmacopeia) specifications
Mercola Complete Probiotics has 4.3 out of 5 stars from 137 reviews on Amazon.com. Some helpful reviews from verified purchases on Amazon say:

"Really helps with bloating & other uncomfortable issues relating to the stomach." 6/24/15

"Yes indeed, Complete Probiotics by Mercola did meet my expectations. I have tried other probiotics to no avail, but these have been entirely effective. So much better results from these than from the proton pump inhibitors that I took for years." 4/9/15

"I've suffered from gastrointestinal issues for years, such as chronic pain, bloating, acid reflux, etc. stemming from Crohn's disease. When I finally received the diagnosis (it took years and lots of testing), I was put on medications that I had to take multiple times (5-6) per day and had bad side effects. They also had many horrible side effects that could occur from long term use. None of the medications were any type of "cure", but mostly masking symptoms or keeping them partly under control. This was not how I wanted to live my life, so I started to keep an even stricter whole food diet and added Mercola's Complete Probiotics to my morning routine. I have now been off of all medication for months now, but my Crohn's symptoms that I used to deal with on a daily basis have yet to reappear…" 1/2/15

What Are the Cons of Mercola Complete Probiotics?

Some helpful critical reviews of this probiotics supplement from verified purchases on Amazon say:

"I've tried the 2 capsules once a day as directed but it didn't work for my constipation. So I increased the dose to 2 caps 2 times a day (total 4 caps a day). Still no effect at all for the constipation, but even worsened the condition. I started having gas and felt bloating..." 4/25/15

"These made me feel sick to my stomach the whole time I was on them ... and sad to say, I had a lot of gas. not a fan." 6/26/13

"I didn't feel the effects of this. Usually, if I take a strong enough probiotic, which this one suppose to be, I am aware of the effects of it right away. I had better luck with other brands. I don't know if it had anything to do with this not needing refrigeration.... I feel, that a couple of other brands with the same amount of strains and billions of bacteria worked better overall. All of them needed refrigeration." 4/16/15

The cons of this probiotic supplement as I see them are:
Only the species are given for all but the DDS-1; you don't know which strains are in the product since the information is proprietary.
Only the total CFU is given; you don't know how much of each species is present.
This supplement contains FOS, a prebiotic fiber to support the growth of the microbes, which may pose problems for some people even though it is in an insignificant amount of 5% of the capsule ingredients.
As with most probiotic supplements, this one should be refrigerated after it is delivered, but this one is able to be unrefrigerated for traveling.
No studies with this supplement as a whole supplement have been performed to my knowledge, but this is not unusual. Very few multi-species probiotic supplements are used in studies. Instead, species and strains that are show to be effective are combined in most multi-species supplements such as this one. Whether or not the strains compete with each other in a laboratory setting is not known since we don't know which strains are in it.
Compared to other multi-species probiotic supplements, this one contains a high number of total CFU of 35-45 billion per capsule, but with 10 different strains, some of those strains may have negligible amounts. There is no way to know.
Where to Find Mercola Complete Probiotics

This product is sold in bottles of 60 or 180 capsules and you can save more by buying the larger amount.

You can order this product from my dispensary: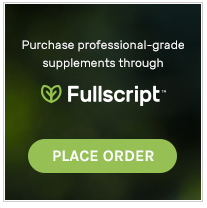 ---
Is Mercola Complete Probiotics the Right Supplement for YOU?
If you would like help in determining if this probiotic supplement is right for you, please consider nutritional consultations with me. This is a high potency supplement, has "safe" species of Lactobacillus, Bifidobacterium and Streptococcus thermophilus, has L. acidophilus DDS-1 and L. brevis, is free of most allergens and is packaged securely.
I must admit that I have a lot of respect for Dr. Mercola and his passion for health-related issues and although I wish more information on this supplement was disclosed, I still think it is a quality supplement.

Thanks to Caterina for suggesting a review of this supplement!

One Other Note

If you decide to take this supplement, I would combine the health benefits of it with the benefits provided by:
Healthy foods and lifestyle
Probiotic-fortified food and drinks
Other Probiotic Supplement Reviews

To read about my approach to supplement reviews, and about my reviews of other probiotic supplements, click here.

---
---
I research studies and share my clinical experience to write this free site to help you find solutions to your problems. As part of that, I recommend products and services that I genuinely believe will be of help to you. If you click on a link to a product/service, I may receive a small commission to support my efforts if you buy something. The item does not cost you more.

Thanks for visiting this site! If you've enjoyed reading this page or have found the information to be useful to you, please "like", tweet about it, or share it so others can benefit, too. You can leave comments below via Facebook or Disqus.

Comment with Disqus (including as a guest), Twitter or Google accounts:

If you are one of my many readers without a Facebook account, you can still comment.

---
Disclaimer: Please note: By law, I cannot provide any personalized recommendations for your specific health concern on this site. The information contained in this site is educational in nature and is not intended as diagnosis, treatment, prescription or cure for any physical or mental disease, nor is it intended as a substitute for regular medical care. Consult with your doctor regarding any health or medical concerns you may have.