How to Be Healthy With Probiotics, From a Nutritionist

---
Why bother with probiotics? As a savvy consumer reading health information, you want to know if these things matter in order for you to be healthy, or if you are being scammed by marketers. Believe me, they really are powerful (as the website name suggests!), and without them, you could not live for very long!
| | |
| --- | --- |
| | I'm Jo, a probiotics, microbiome and nutrition educator, consultant and speaker, and the author of several books on probiotics. I created this website to help you understand probiotics so you can make better decisions concerning your health! |
To have them work for you to be healthy, or even be healthier, you have to know a little bit about what you are doing.
Explore this nutrition guide for your answers and please contact me with your questions or comments via commenting on the site, Facebook, Twitter or my contact page.
Popular Topics:
---
So, What Are Probiotics?
They are officially defined as, "Live organisms which, when administered in adequate amounts, confer a health benefit on the host" by the Food and Agriculture Organization (FAO) of the United Nations. Most, but not all, of them are taken into the human body through the mouth. And from there, most people think that they live only in the colon.
You'll see that they live in more places than that. And you'll see that these beneficial microbes are not just lactic-acid bacteria, like Lactobacillus and Bifidobacterium species, but include other species and some yeasts. Find out more here: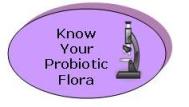 Why Take Probiotics?
Probiotic microbes do many incredible things in assisting you to be healthy so they may benefit a variety of conditions like IBS, Diarrhea, Constipation, Bacterial vaginosis, Candida, allergies and many others. Visit these pages to know more and to learn about side effects, too: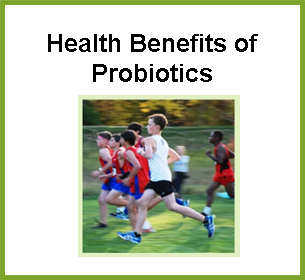 A common misconception is that you have to "take" these beneficial bacteria and yeasts in the form of a pill or powder supplement. Throughout history, people all over the world consumed fermented, healthy foods and drinks and benefited from the health-promoting organisms they contained. It's only in more recent history that scientists have isolated the different microbes and formulated supplements.
Check out how you can get beneficial microorganisms from healthy whole, raw foods and drinks here:

You'll also find out about when and why you might use supplements and fortified foods and drinks for wellness.
Get Started!

Tap into the potential of these microscopic allies and let the Power of Probiotics help you to be healthy!
To get started, begin with the links to popular pages above or to the left.
---
Please note: By law, I cannot provide any personalized recommendations for your specific health concern on this site. If you would like information on other health topics, or to learn more about what nutrition therapy can do for you, visit my nutrition therapy practice Facebook page, Chrysalis Nutrition and Health or contact me here.


Thanks for visiting this site! If you've enjoyed reading this page or have found the information to be useful to you, please "like", tweet about it, or share it so others can benefit, too.
Sometimes Facebook takes a few seconds for Facebook commenting to load on mobile devices OR Facebook temporarily does not allow comments on a page. If this happens to you, I apologize in advance. Waiting a few seconds or commenting on other pages may work just fine. Thanks for your understanding!

Comment with Disqus (including as a guest), Twitter or Google accounts:

If you are one of my many readers without a Facebook account, you can still comment.

---
Disclaimer: The information contained in this site is educational in nature and is not intended as diagnosis, treatment, prescription or cure for any physical or mental disease, nor is it intended as a substitute for regular medical care. Consult with your doctor regarding any health or medical concerns you may have.